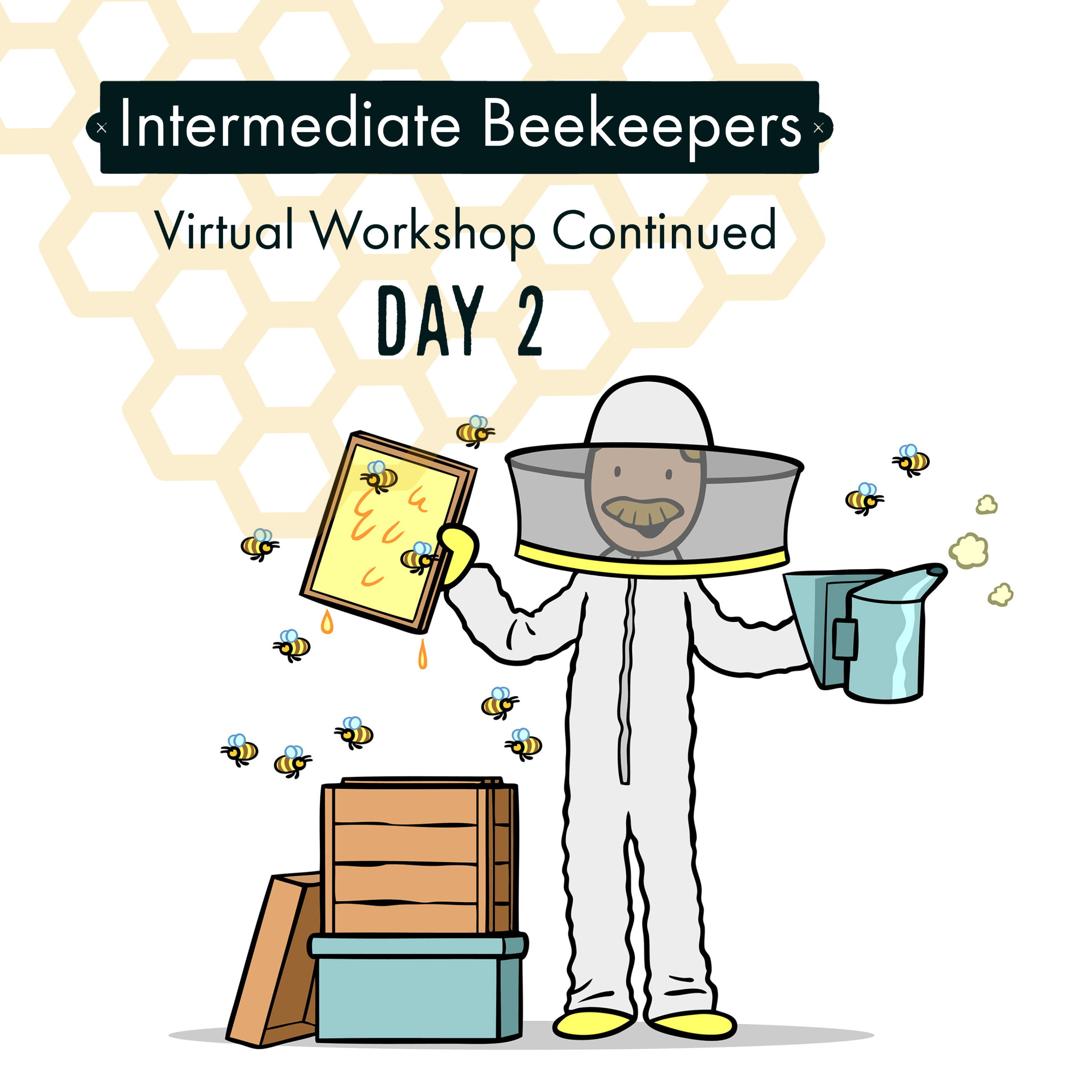 Intermediate Beekeeping – Day 2
February 7, 2022 @ 6:30 pm

-

8:00 pm
Intermediate Beekeeping – Day 2
Recognizing and Mitigating Queen Problems
This Workshop is DAY 2 of the 3-DAY Intermediate Beekeeping Event that started on January 3rd.   This session will feature Dr. Jamie Ellis who will discuss "Recognizing and Mitigating Queen Problems."
NOTE:  IF YOU HAVE ALREADY PARTICIPATED IN THE FIRST EVENT ON JANUARY 3RD – PLEASE KNOW THAT YOU ARE ALREADY REGISTERED, AND SHOULD RECEIVE AN WEBINAR ACCESS LINK IN YOUR EMAIL TO JOIN THE CALL – PLEASE DO NOT REGISTER AGAIN.
IF YOU MISSED THE FIRST SESSION…  and want to attend this and/or the last session, you can use the form below to get registered, but realize that the price remains at $30 regardless of the number of events you attend in order to accommodate the administrative time incurred to get you added to the program.
INFORMATION:
We anticipate large participation in this event, so please be prepared with Zoom installed on your computer and be ready to go at 6:30 as we will start promptly to honor the time of all involved.
If you have questions, please contact Jim Stellern directly at treasurer@threeriversbeekeepers.com
For Technical Questions related to how to use Zoom, please refer to Zoom Technical Help.
PRESENTER BIO:

Dr. Jamie Ellis is the Gahan Endowed Professor of Entomology in the Department of Entomology and Nematology at the University of Florida. He has a BS degree in Biology from the University of Georgia (USA) and a Ph.D. in Entomology from Rhodes University in South Africa. At the University of Florida, Jamie has responsibilities in Extension, instruction, and research. Regarding his Extension work, Jamie created the UF/IFAS Bee College and the UF/IFAS Master Beekeeper Program. As an instructor, Jamie supervises Ph.D. and master's students. Currently, Jamie and his team have over 30 active research projects in the fields of honey bee husbandry, conservation and ecology, and integrated crop pollination.  Jamie also writes the very popular The Classroom column in the American Bee Journal magazine.
---
IF YOU MISSED THE FIRST SESSION AND ARE JUST NOW JOINING THE WORKSHOP, PLEASE GET REGISTERED HERE:
READ THIS BEFORE REGISTERING:  There are 3 steps to registration.  You must complete all 3 steps.
Register below with Three Rivers Beekeepers

After completing the following Registration you will be taken to PayPal for payment.  Complete your payment.

After making payment there will be a button at the bottom of the page "Return to Merchant".  You must return using this button.  You will be taken to a page acknowledging your registration. On this page is the link to the Zoom Meeting.  You must click on this link to get the Zoom webinar codes.
Thank you!
Privacy Disclaimer:  We understand the value of your personal information, so we feel it is important to identify that the information below is retained by Three Rivers for the administration of this event, but once you hit "Submit" you will temporarily leave this website and be transferred to PayPal to complete the purchase of your reservation, and then returned to our website.  All credit card information is retained and handled through PayPal, which will also issue an email receipt of your purchase.
Share This Story, Choose Your Platform!