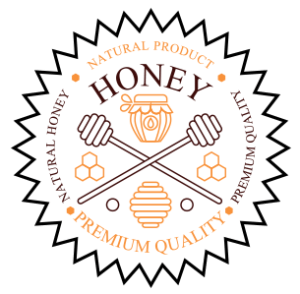 Benefits of Local Honey
Local farmers have long known the benefit honey bees have in contributing to a bountiful harvest, but the honey created by the bees is a special reward all on its own!
Honey is often used as a natural sweetener in food and beverages.
Because of the antibacterial and antioxidant properties in honey, it has been used to treat wounds and included in a variety of natural healing remedies.
Some believe that regular use of local honey can improve their tolerance to local pollen and airborne allergens, easing the response their bodies have in high allergy seasons like spring and fall.
The following Club Members have local honey available for purchase.  Please contact the member directly to make arrangements for purchase.
---
Local Honey from St Charles and Arnold, MO
1/2 Pints $9
Pints $13
Quarts $24
Also Have Various Sizes And Flavors Of Creamed Honey (All Natural No Additives 100% Pure Honey).  Chocolate, plain ,jalapeño, .  cinnamon ( this is 100% pure honey no additives other than flavoring).  This is sold by the ounce, $10.00 and up depending on size.
Contact Larry at Phone 636-284-6312 or larrshel4@sbcglobal.net
All pickups in Arnold, MO
Posted 2/12/2023
---
Local Honey for Sale – Chesterfield, MO
Our small family business operates a dozen hives in Chesterfield and Maryland Heights that have yielded a light amber honey for this season. We have multiple sizes and styles available, including:
5 oz glass hex with dipper – $5
8 oz plastic bear – $6
16 oz plastic squeeze – $10
16 oz glass queenline – $10
16 oz glass muth with cork and dipper – $15
48 oz glass jar – $25
Comb Honey – $12
We also have a selection of 100% pure beeswax candles available ranging from 1 oz to 10 oz in different designs. Please inquire for more details.
We primarily do porch pick-up. Please contact Dan or Kerrie at ridgetrailhoney@gmail.com or find and contact us on Facebook or Instagram (@ridgetrailhoney).
Posted 11/27/2022
---
T Jacks – St Charles, MO – Local honey harvested from our hives in 63303
Our family processes small batches of local honey from our hives.  This maintains the unique floral qualities of the honey for you to enjoy.  We typically have several seasonal varieties of wildflower honey available ranging in color from light amber to medium amber and even some dark amber.
– 8 oz plastic squeeze bear $6
– 12 oz plastic squeeze bear $8
– 1 lb plastic squeeze bottle $10
– 1 lb glass bottle $10
– 1.5 lb glass pint jar $14
– 2 lb plastic squeeze bottle $18
– 2 lb glass bottle $18
– 3 lb glass quart jar $25
– 6 lb plastic bottle (1/2 gallon) $45
– 6 lb glass bottle (1/2 gallon) $45
Sold out – 12 lb plastic bottle (gallon) $84
Later in the season we will add our specialty cold smoked honeys, comb honey, and creamed honey to the listing when available.
We have local 100% beeswax available as well.
100% beeswax candles in many sizes and designs are available.
Contact for more details about available seasonal honey varieties.
Local meet up around Page Extension and Upper Bottom Roads in St. Charles MO.
Mobile pay options available.
Tim at t.jacks.mo@gmail.com
Posted 6/11/2022
---
Three Rivers Beekeepers Club Honey at Thies Farm
Three Rivers Beekeepers Club Honey from 2021 season in  1 lb flip top bottles.
Currently available at the following location:
Thies Farm & Greenhouses
3200 Greens Bottom Road
St. Charles, MO 63304
Contact Fran Thies (636) 447-2230 or fran@thiesfarm.com
If interested in purchasing just stop in at Thies Farm & Greenhouses.
Please note:  Only available at the Thies Greens Bottom Road location.
---
---
Do You Have Honey For Sale?
If you are an active Member of Three Rivers Beekeepers and wish to list your locally-harvested honey on this page, please use the button below to submit your request. Please note that only active, contributing Members of our club are eligible to post their offering. Each posting will remain for 30 days.  If a request to renew the posting is not made to Three Rivers Beekeepers prior to the 30-day expiration, the posting will be removed.