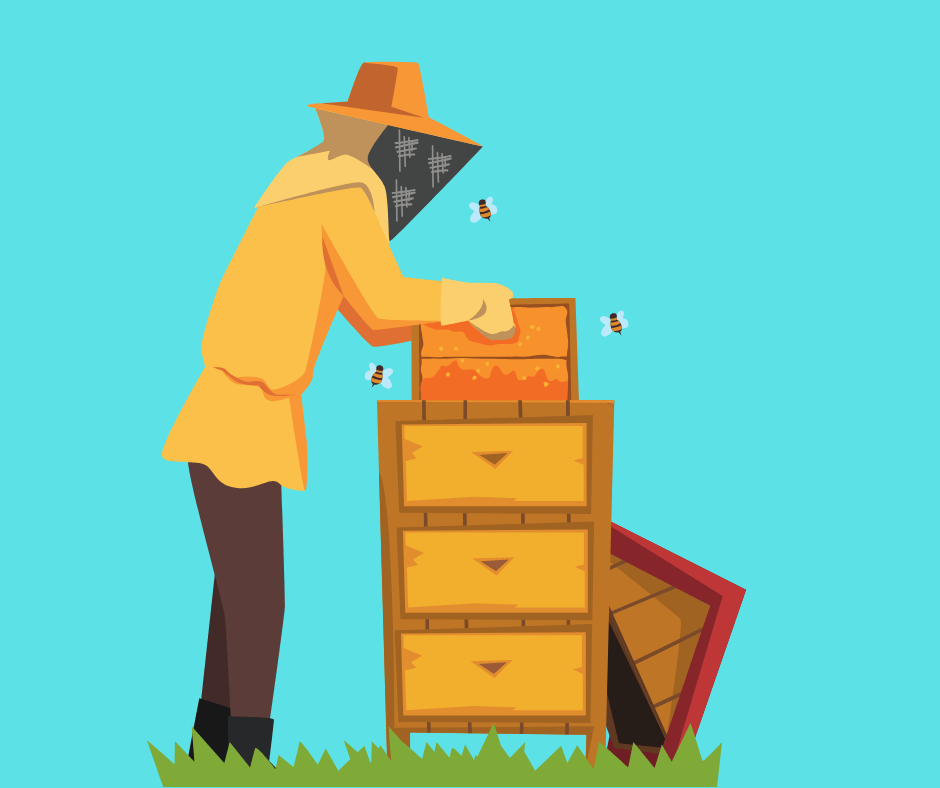 Intermediate Beekeeping Course
January 18, 2020 @ 8:30 am

-

5:00 pm
This course has passed.  64 beekeepers participated
in the 2020 Intermediate course.  Please check back next year.
BECOME A BETTER BEEKEEPER IN 2020!
(An Intermediate Course for Those With Experience in Beekeeping)
Three Rivers Beekeepers is offering an Intermediate Beekeeping Course on January 18th (8:30 am to 5:00 pm).  Come and advance your beekeeping skills learning tips and tricks from Master Beekeepers.
WHEN:   Saturday, January 18th (8:30 am to 5:00 pm)
WHERE:  University of Missouri Extension Center at 260 Brown Rd. in St. Peters, MO 63376
HOW:  Register Online (use the form below)
HOW MUCH: $50.00 per person (including Lunch)
SPEAKERS AND TOPICS:  David Burns and Jon Zawislak
Spring Management: Splits, Swarms, Supering
Queen Rearing: How To Raise Quality Queens
Seasonal Nutrition: Knowing What and When To Feed Your Hives
ABCs of Bee DNA:  Genetics of a Superorganism
Swarming Behavior:  Biology and Management
Colony Stressors:  Pests and Diseases
Jon Zawislak is the apiculture specialist for the University of Arkansas System Division of Agriculture.  He has worked and played with honey bees since 1998 and is equally at home in the bee yard, the laboratory or the classroom.  Each year he presents lectures, workshops, and short courses for new and experienced beekeepers throughout Arkansas and beyond.  His teaching emphasizes the biology and behavior of bees to keep them productive and healthy.  He also spreads the word about the importance of pollinators to the non-beekeeping public.  Jon has a background in botany and entomology and is a certified Master Beekeeper the EAS.  He and his family operate Walnut Valley Honey Farm in Little Rock, AK, supplying pollinators for area community gardens and producing great products from their hives.
Beekeeping since 1994, David Burns began a hobby that exploded into a business that became Long Lane Honey Bee Farms in 2006. After making their first hive and selling it on eBay, David and his wife, Sheri, began a family business that now includes all their family. Besides selling beekeeping equipment, queens, packages and nucs David also shares a beekeeping podcast with Jon Zawislak on TuneIn. He also has a large beekeeping YouTube channel with over 3 million views and over 27,000 subscribers. David spends a large part of his time teaching beekeeping classes and speaking at conferences.
Seating is limited, so please fill out the form below to reserve your spot right away!
---
REGISTER HERE:
Privacy Disclaimer:  We understand the value of your personal information, so we feel it is important to identify that the information below is retained by Three Rivers for the administration of this event, but once you hit "Submit" you will temporarily leave this website and be transferred to PayPal to complete the purchase of your reservation, and then returned to our website.  All credit card information is retained and handled through PayPal, who will also issue an email receipt of your purchase.
Share This Story, Choose Your Platform!